Segelflug-Bildkalender (Sailplane Photo Calendar), 2013
by Werbe-Verlag - Cornelia Temlitz
The Segelful-Bildkalender offers fantastic soaring photos in a large format.
Note: These calendars are out of date, but the photos are still awesome. $5 is a great deal for 13 very nice soaring posters. They make great posters for your office, college dorm room, or soaring clubhouse.
See all the available current and out-of-date calendars here:
https://www.cumulus-soaring.com/store/categories/calendars
This 44th edition of the Soaring Calendar has 13 brilliant color photos and captures the fascination and aesthetics of this wonderful sport. The reverse of each page bears further details about the how, where and when of the picture; for example: the "Adventure Sailplane" - agile in the air, and convenient on the ground; nine months' preparation for the World Championships; a Winter Dream ; the ASW 27 B - the long-distance runner. Another page tells of the further development of the Akaflieg Braunschweig SB 10. Also the first flight of Cumulus III f D-6059, nearly 60 years ago. We may not have been there at the time, but know what happened next. And there are other surprises; in large format 48 x 29 cm (18.9 x 11.4 inches) and the folding monthly dateline.

This calendar offers extremely well written and interesting information on the back of each photo. It makes this calendar really stand out from all others.
Note: This calendar includes a very basic calendar. It does not have a large grid of days that can be used to write appointments or notes. The SSA Soaring Calendar is more suited to use writing notes on specific dates. But this calendar's large photos look great on the wall of your office or soaring club clubhouse.
Makes a great gift!
Dimensions
18.9 inches (48 cm) x 11.4 inches (29 cm)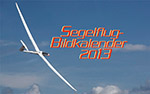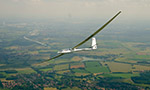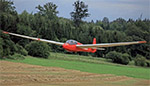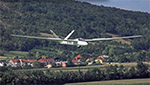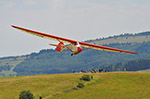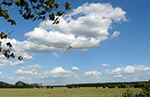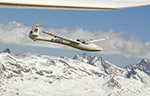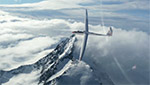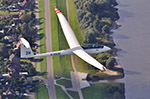 Click on the images above to view larger versions.
Related Products
Tags: calendar