Anne Morrow Lindbergh - First Lady of the Air
Author: Kathleen C. Winters
Paperback, Copyright 2008, 256 pages, 7 photos, 2 map illustrations
Dimensions: 6.1 x 9.2 x 0.71 inches (155 x 234 x 18 mm)
No Longer Available Here Try: Amazon.com
Overview
Best known as a writer and diarist, Anne Morrow Lindbergh was one of the defining figures of American aviation. A bright and adventurous woman, Lindbergh helped to pioneer air routes, traveled around the world, and came to be adored by the American public. In this captivating biography, author and pilot Kathleen C. Winters gives an in-depth account of Anne's youth and flying career, all set against the dazzling backdrop of aviation's golden age.
Anne Morrow's early years followed an unlikely trajectory. Born into a wealthy family, she lived a sheltered life until she met the aviator Charles Lindbergh, whose celebrity status and tasted for adventure opened up a world of possibility for her. Winters traces Charles' and Anne's budding romance and eventual marriage, and shows the instrumental role they played in laying the groundwork for a nascent aviation industry. Drawing on never-before-revealed flight details from the Lindbergh archives, she vividly recreates the exploits of the husband-and-wife team, following them across five continents to such far-flung destinations as communist Russia, the desolate Arctic wilderness, and flood-ravaged China.
Also revealed here is the human drama behind Anne's adventures. Quiet and introspective, she found herself constantly in the public eye and endured journalistic intrusion into every part of her life, including the tragic abduction and murder of her son. She also struggled to reconcile conflicting roles and ambitions, and in the end traded her turbulent life as a pilot for an immensely successful writing career. Nonetheless, as Winters demonstrates, her contributions to aviation history remain a vital part of her legacy. At once gripping and nuanced, this book restores Anne Morrow Lindbergh to her rightful place alongside Amelia Earhart and Nellie Bly in the great tradition of American women adventurers.
Radio Interview of Kathleen Winters about Anne Morrow Lindbergh on Minnesota Public Radio

Author Bio
Kathleen C. Winters is an aviation historian as well as a certificated pilot and former flight instructor. Her articles have appeared in Woman Pilot, Aviation for Women, and Soaring magazines, and she has been a featured speaker at the Lindbergh Symposium in Ft. Myers, Florida. She lives in Minnesota.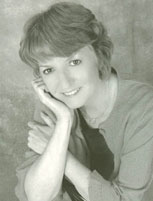 Praise for Anne Morrow Lindbergh
"There's no denying the pioneering nature - or danger - of the Lindbergh's flights....Readers interested in the early years of flight and the Lindberghs will find the book of interest."
- The Washington Times
"Both pointed and modest...Charles could have had almost any pilot in the world for his second seat, so his choice is a ringing endorsement."
- The New York Times Book Review
"Winters vividly reminds us what a courageous pioneer Anne was."
- Richmond Times-Dispatch
"A perfectly calibrated tribute to an early heroine of the air."
--Kirkus Reviews (starred review)

"Beautifully written . . . Anne Morrow Lindbergh emerges as a more complete and relatable character then ever before, and an aviator long overdue for respect."
--Booklist

"An admirable array of research. . . . Anne's important role in early aviation has not been treated as extensively elsewhere."
--Publishers Weekly

"Kathleen Winters has rendered a service to aviation history by telling a story that, amazingly, has gone untold for decades."
--Barrett Tillman, author of Lemay: A Biography and Clash of the Carriers

"Only a handful of writers have captured the beauty of flight in writing, and Anne Morrow Lindbergh figures prominently among them. It is curious that until now, no one has examined the life in the air from which that writing drew. In a wonderful telling, long overdue and most welcome, Winters gives us a rich and vibrant portrait of Anne Morrow Lindbergh, pilot."
--David Toomey, author of Stormchasers and co-author of Amelia Earhart's Daughters

"Winters' thoughtful account...brings out the truth. With this book, she brings back to us the excitement and adventure of those early flying days, and honors a quiet, courageous woman who became an integral part of it all. I recommend this work wholeheartedly, and with gratitude."
--Reeve Lindbergh, daughter of Anne Morrow and Charles Lindbergh

"Kathleen Winters skillfully weaves original material, never before published, to depict Anne Lindbergh's aviation career and life story. A moving tribute and a compelling read."
--Dr. Peggy Chabrian, President, Women in Aviation International

"Kathleen Winters brings Anne Morrow Lindbergh's life as a pilot into sharp focus. Her book is a welcome addition to the history of women in aviation."
--Martha Ackmann, author of The Mercury 13: The True Story of Thirteen Women and the Dream of Space Flight
Review by Paul Remde
Kathleen Winters is known here in Minnesota for her many excellent state soaring record flights and other flights in her Libelle H201B sailplane. You can see her records here: MN State Soaring Records. I enjoyed the book very much. It is an interesting trip back in time. Anne played an important role in several very long aviation adventures with her husband Charles. She did a great job as radio operator and backup pilot - as well as other roles. Their adventures were closely followed by the press and the general public. It is also interesting that Anne was the first woman and tenth American to hold a first-class glider license. Her husband Charles was the holder of the ninth first-class glider license.
Anne Morrow Lindbergh - First Lady of the Air
Brands books
Product Code: Anne Morrow Lindbergh - First Lady of the Air
Availability: No Longer Available
Related Products