Bioenno Power

Lithium Iron Phosphate (LiFePO4) Batteries and Chargers

Lithium Iron Phosphate (LiFePO4) Batteries
Bioenno LiFePO4 batteries work great in sailplanes. They are more expensive than lead-acid batteries, but they more than make up for the extra cost with higher performance, dramatically longer life, and lower weight. The models available here are the standard sizes used in sailplanes.
Bioenno Power offers a range of Lithium iron phosphate (LFP) batteries for a broad number of applications including, but not limited to, e-bikes/e-scooters, radio communications equipment, electronics, electric golf caddy, marine/fishing, motorcycle/powersports, RV, solar, starter applications, etc.
Safety - Battery Protection
Each battery includes a built-in PCM (protection circuit module) that provides balancing of the internal cells, and protection from overcurrent, under voltage (over discharge), and overvoltage.
Benefits
The Bioenno Power battery line confers the following proven advantages:
Enhanced cycle life - up to 2000 charge cycles! After 2000 charge cycles, the battery still holds 75-80% of its original capacity.

Lower weight - less than half the weight of lead-acid batteries! If you are accustomed to using lead-acid batteries - you will be shocked the first time you pick-up one of these batteries.

Constant and stable discharge voltage - Lead-acid batteries gradually lose voltage over time as they discharge - dropping below 12V early-on. LiFePO4 batteries have a much more gradual decrease in voltage until they are nearly fully discharged - staying at 13+V for most of their discharge cycle - so they are able to power your sailplane radio and instruments at higher voltages for longer periods of time.

Increased capacity

Greater calendar life

Better power density

Increased battery safety due to thermal and chemical stability

Low environmental impact due to usage of Phosphate rather than Cobalt

Higher current/peak power ratings

No "memory effect"
Optional Goddard Battery Harness with Fuse and Powerpole Connectors - Highly Recommended
It is very important to have a fuse mounted directly on the battery to avoid the possibility of fire in the case of a short in the sailplane wiring or electronics. We offer a high-quality solution from Goddard. It simplifies installation and is "plug and play". It includes insulated FASTON connectors for easy connection to the battery terminals, a built-in automotive fuse holder and 5A fuse, Tefzel aircraft wire, and easy to use Anderson Powerpole connectors. An extra connector is included for connection to the glider electrical system, or to the battery charger.

Warranty
Warranty for Lithium Iron Phosphate Batteries
Warranty for Battery Accessories
---
Charger Requirements - Important!
It is very important that these batteries are charged with the Bioenno battery chargers found at the bottom of this page. They are able to charge the batteries quickly, and safely. Since the batteries feature built-in battery protection circuitry, the chargers are relatively simple and inexpensive when compared to the chargers required for lead-acid batteries. The chargers feature built-in cooling fans. The chargers are available with alligator clips, or with both Anderson Powerpole connectors and alligator clips. The version with Anderson Powerpole connectors connects directly to the Goddard BP-P22 or BP-NB2 wiring harnesses.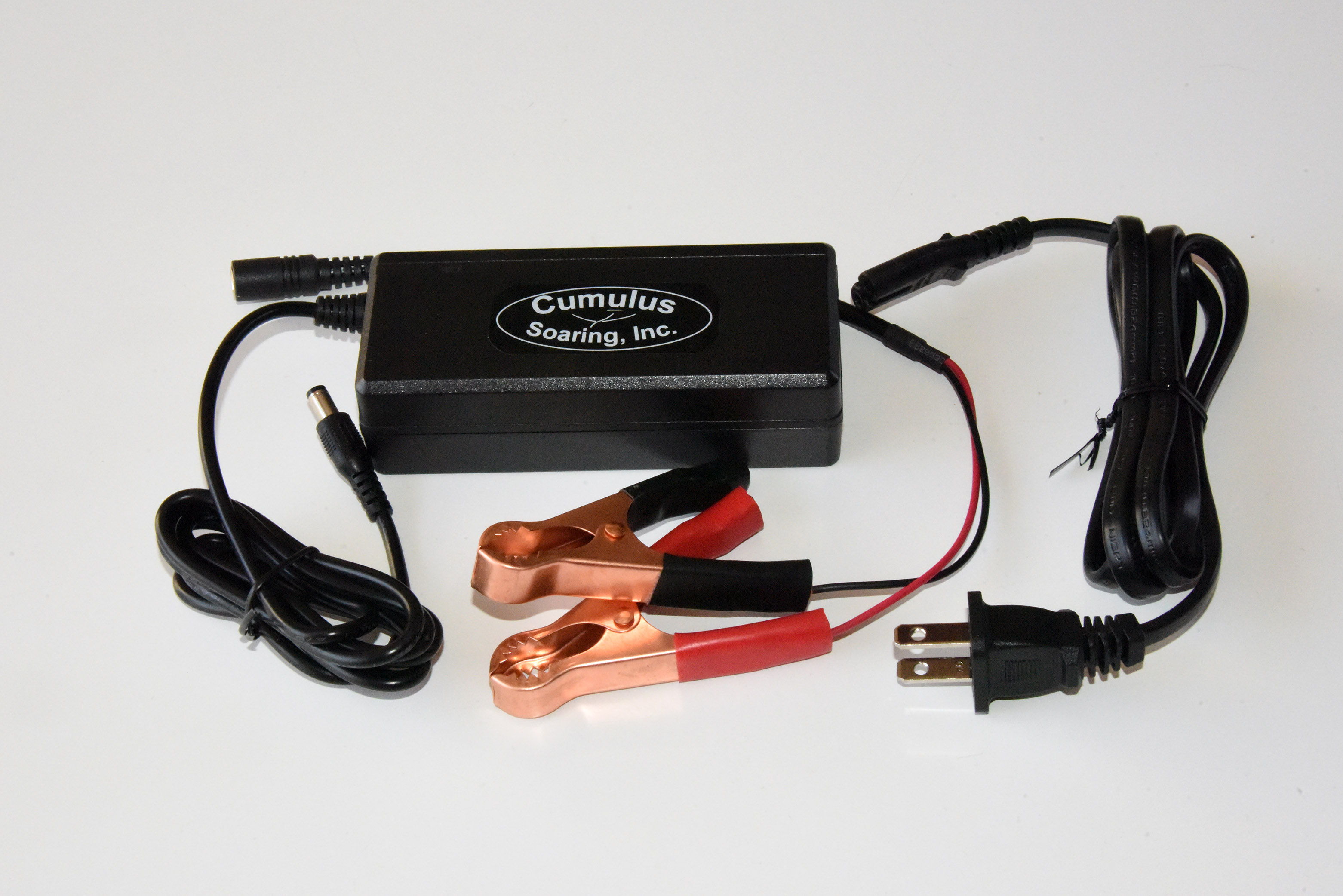 ---
Shipping by Ground Only
Due to shipping restrictions, these batteries can be shipped using UPS Ground or similar only. They can't be shipped using USPS Priority Mail or UPS 2nd Day or Next Day Air. The shipping restriction type is: DGR-A.

---
Showing 1 to 11 of 11 (1 Pages)