SSA Soaring Calendar, 2016
Note: These calendars are out of date, but the photos are still awesome. $5 is a great deal for 13 very nice soaring posters. They make great posters for your office, college dorm room, or soaring clubhouse.
See all the available current and out-of-date calendars here:
https://www.cumulus-soaring.com/store/categories/calendars
From the Soaring Society of America
The 2016 SSA Calendar is custom-designed with spectacular full color photos of sailplanes from photographers spanning the globe. Monthly grids feature plenty of space to write notes, make appointments and keep special occasions. Makes a great gift!
Discount for quantity purchases - If you purchase 3 or more you will be charged $13.95 each rather than $15.95 each.
Dimensions
14 inches (35.6 cm) x 11 inches (27.9 cm)
Height (open): 22 inches (55.9 cm)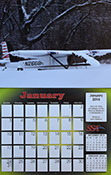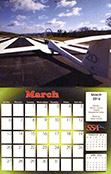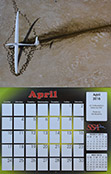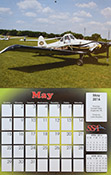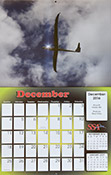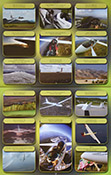 Calendar-SSA-2016
Brands ssa
Product Code: Calendar-SSA-2016
Availability: In Stock
Related Products
Tags: Canelder